Frozen products
King Crab - raw - split legs and claws
Paralithodes camtschaticus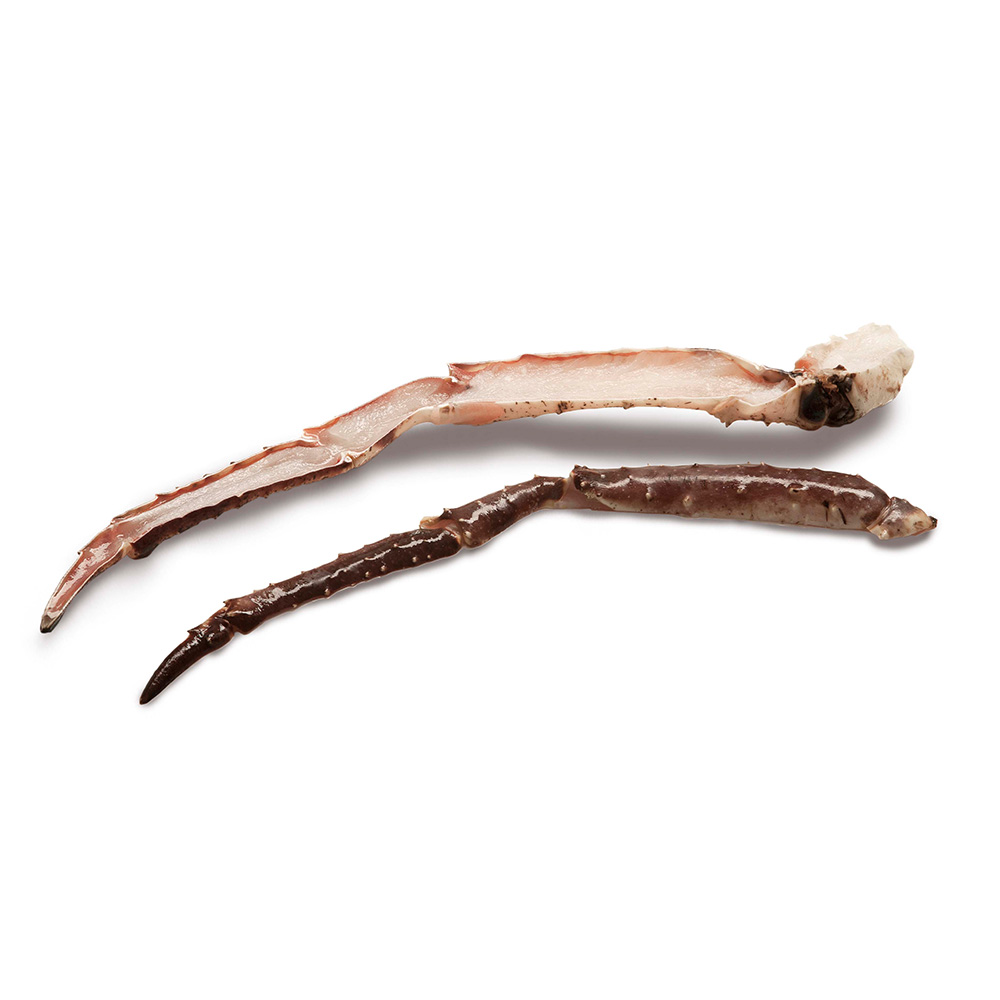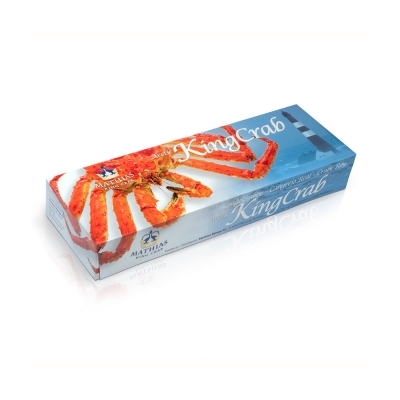 2,5 kg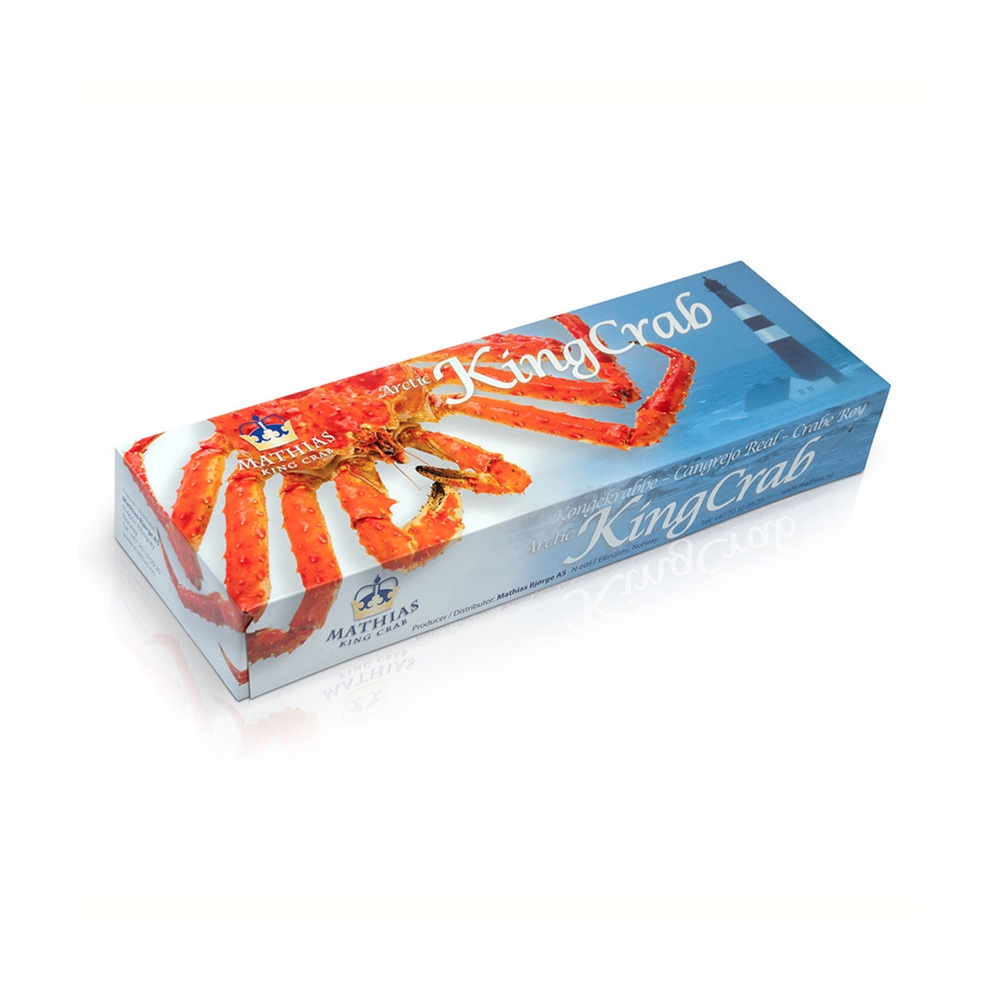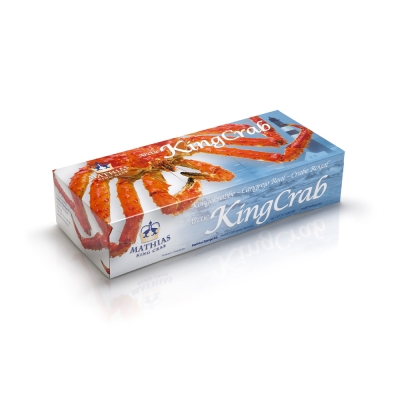 5 kg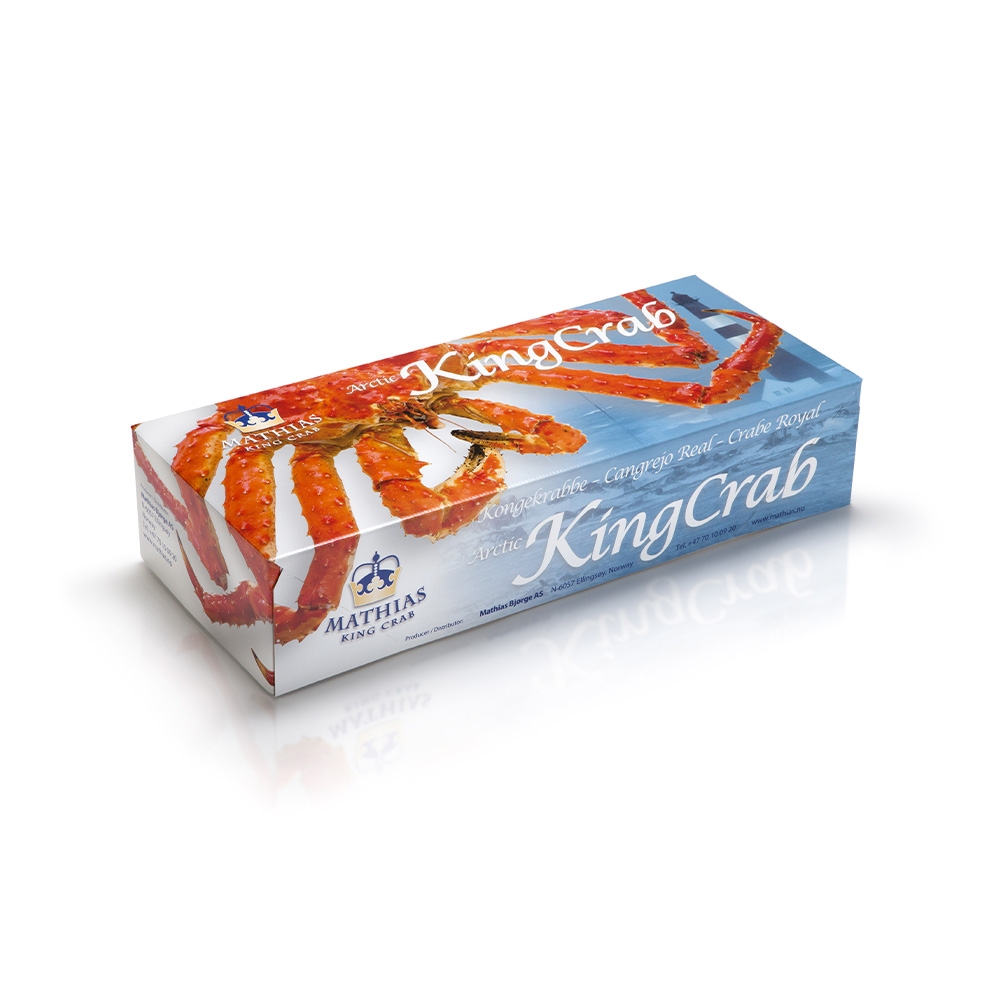 About product
The crabs feed on benthic fauna and flora and can weigh up to 10 kilos, with a shell length of 23 cm.
Mathias King Crab makes a healthy, light meal with a taste of the deep Atlantic Ocean and a hint of sweetness. With its unique taste, the product has become a favourite of several experienced chefs, and Norwegian king crab was exclusively selected as an ingredient during the World Championships in Culinary Arts.
Mathias King Crab is well suited for both dinner dishes and lighter meals that can be made by novices and experienced chefs alike. The shell is opened using scissors and the meat can be steamed, boiled, grilled and baked. Many herbs and spices pair well with the crab, but it is also a winner "au naturel".
Mathias King Crab is sold both raw and ready to eat in different packaging.
Contact us